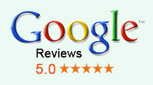 For Simple or Serious Bathroom Remodeling & Bathroom Renovations – the Choice is Bath Planet
One of the most valuable home renovation investments is bathroom remodeling. Toronto's Bath Planet specializes in cost-effective, low-maintenance, high-quality bathroom improvements.
Whether you're a commercial customer in need of a cost-effective upgrade, a homeowner looking for a luxurious update to the master bath or a family with bath or shower accessibility needs, we're your reliable bathroom renovations experts.