How the Bath Planet Process Makes Your Remodel Easy and Nonintrusive
Two big reasons homeowners put off the bathroom remodel they're desperate to have are:
Fear of skyrocketing costs
Discomfort with the interruption to life at home
At Bath Planet, we've engineered a streamlined process to dismantle these roadblocks. You can come to us knowing that your bathroom remodel won't tear a hole in your life.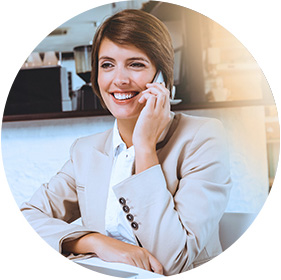 Step 1

It Starts with a Talk

The bathroom remodeling process at Bath Planet begins with a talk. You can talk to us over the phone or visit our showroom to talk about:
Your goals for the remodel
Your design ideas
Your needs, wants, and frills you'd like but can do without (if the budget doesn't allow)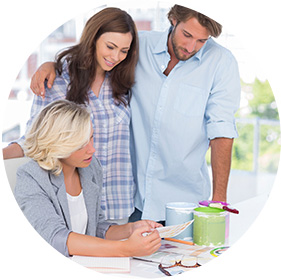 Step 2

Free, in-home consultation

One of our remodel experts will visit your home and complete a detailed inspection of your bathroom (or bathrooms) to assess the types and complexity of remodels that can be completed there. We'll explain the products and process we use to make your renovation go ahead smoothly and work with you to make educated choices to create the bathroom you want in the space available.
Step 3

Our work begins

When you've made your choices and agreed on the design, our work begins.
We take detailed measurements and photographs of your existing bathroom
Using those measurements and your approved design, our operations team has your products fabricated or ordered and places them in queue until all parts are available
On the day of install, we bring every fixture, insert and finish needed to get the job done fast. But before any work starts, our team will once again review every step of the remodel, so there are no surprises on your final walk through
When the job is done and our gear cleaned up, you can walk through the renovation with us to ensure every last detail is perfect